Editors Note: Just realized I never posted this second update in mid-March on my office decor project. So I'm posting it now and I will very quickly have another update, because things, happily, have been happening.
I mentioned in
Decorating My Office: Part One
that my next project would be upstyling the little settee in my office. (You can get a peek at the settee
here
.) It needed a little help. It's faux leather and with all the detailing across the top it doesn't look too bad. But the seat is very plastic-y looking with big flat panels of the faux-ness. So for now I've found a pretty little fuschsia and creamy white diamond stamped rug that covers the seat up nicely.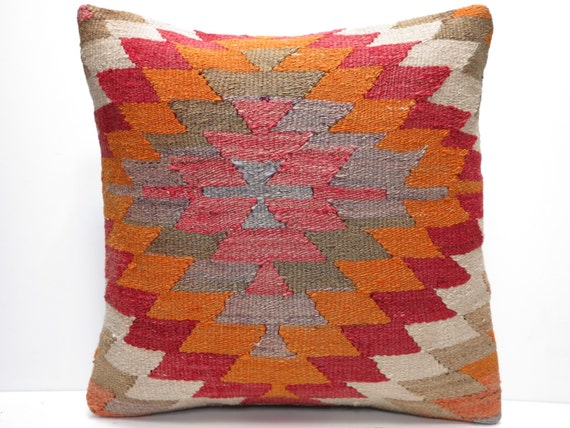 It really gave the setee new life, but it doesn't cover it quite enough to where I can tuck it in and not have it slip-sliding around all the time. I'd love it if it was big enough that it could be wrapped around the seat and secured firmly. It's just a few inches too short for that, darn it.
Before I found the little rug, I bought two pillows that I thought would accent the sofa nicely. Uellow with a beaded Southwest inspired diamond pattern across the fronts. But they were just about an inch two big for both of the oblong pillows to fit and using just one didn't look right either. So those two pillows migrated over to the two chairs that go with the round table on the other side of the room - and soon thereafter headed back to the store to be returned.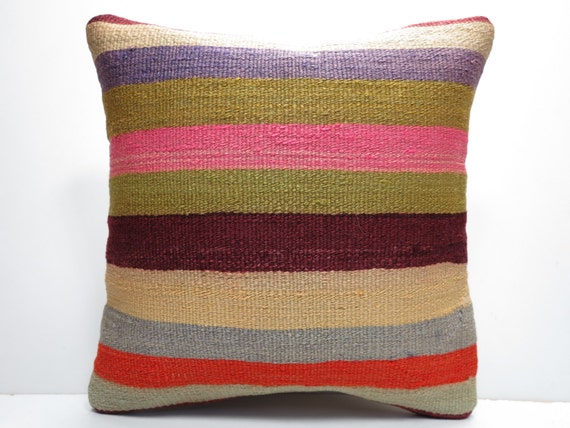 After a trip to a couple of thrift stores and Habitat for Humanity ReSale store here, I'm thinking strongly about finding two chairs that I can get reupholstered to replace the standard office chairs. We'll see how that venture goes in the coming weeks. I did find two that seemed perfect that were only about five dollars each, but I could see they would be too short for my table so I had to give up on that idea.
Anyway, I'm still thinking about how to cover that seat. In the meantime I started looking for pillows that might be great accent pieces for the office. My goal with the office was to go "Southwest/Modern" so I've been taking notes and mulling ideas for a while now. After having no luck finding any pillows that captured my Southwest/Modern vibe in stores locally I started searching on Pinterest and found a link to the Etsy Shop
Turkish Kilim Rug
.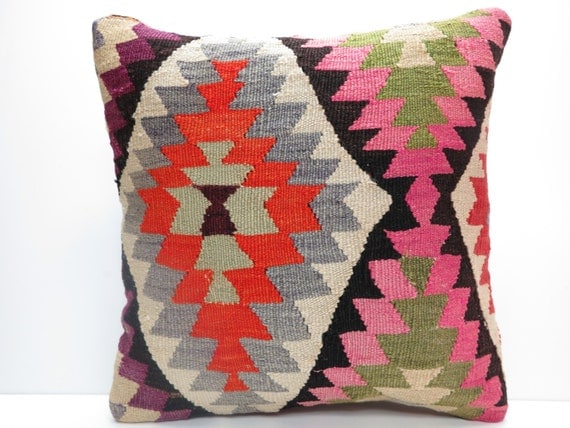 There I found a fantastic selection of pillows and rugs. Realizing this shop was actually in the country of Turkey, I was a little hesitant to even consider buying something from so far away. But then I started reading the reviews and it sounded quite reputable.
So, in the middle of the night, while watching QVC for entertainment purposes, home alone -- I bought five of them! I feared I was being caught up in a crazy middle of the night whim but part of me felt very sure these were my pillows and that they would set the color scheme for my office perfectly.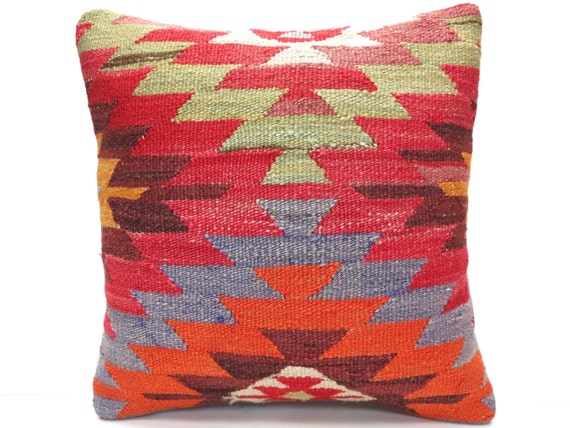 These were a bit of a splurge, but happily the next morning I felt even more sure and every time I looked at photos of my purchases and I was even more certain that I had found what I was looking for. I bought two of the striped pillows to match, hoping that they'll be a grounding point for the other three non-matching pillows. We'll see how it goes when they get there. But I'm definitely happy that I was adventurous and took the chance to find something I really love. I'll report back when they arrive, which should be pretty soon.
Once they come in I'll have to update my seat cover for the settee. I'm not sure what I'll do just yet, but I know I'll find the right thing, once I have the pillows in place. Now I just need to get my art project done for the wall that is seen when you first walk into my office. Then I have to fix up the big wall in front of my desk. Fun stuff!
*As mentioned this post is now a bit outdated and a new update will be posted shortly. But I will say I still LOVE the pillows and am happy to have found, after a few tries, what I think is the final solution for the sofa that seems more perfect that I could've hoped. Lots of updates.
all images via Etsy Shop
Turkish Kilim Rug